Newsletter from Trustee Dr. Adriana Tamez, District III
Apr 24, 2023
Dear Neighbors,
Houston Community College is ready to provide the best in academic and workforce training for students starting or continuing their education. HCC continues to adapt to meet the needs of our students in a rapidly changing society, from improving building infrastructure to expanding our program offerings. We strive to be the very best in education and workforce development.
As we progress out of the COVID-19 pandemic, I hope you will recognize that HCC is increasing its community presence. Whether it is hosting Town Halls, attending community fairs, or engaging with high school students, you will see HCC connecting with residents within the community. Houston Community College is here to serve the needs of all, and we welcome the input of the community.
Expanded workforce training, community learning classes for personal development and lifelong learning for those over 55 years of age are critically important in my community. HCC has dozens of workforce programs that help students jump-start their careers, no matter their age. Classes are offered for both credit and noncredit. Our Level 1 Certificates help students improve their credentials after just a single semester.
Enrollment is always open!
HCC understands that life for our students and their families is always changing and evolving. We pride ourselves on being flexible to meet the needs of our students and we show that through our many enrollment options. We have courses that begin on various dates and last for different lengths of time. Here are important registration dates remaining for the summer semester:
Summer 2023 Mini 3- WK: Classes begin May 15
Summer 2023 10-Wk: Classes begin June 5
Summer 2023 1st 5-Wk: Classes begin June 5
Summer 2023 1st 8-Wk: Classes begin June 5
Summer 2023 2nd 5-Wk: Classes begin July 10
So, why not take advantage of the more than 300 programs HCC offers or recommend HCC to students you know? There are more ways to learn now than ever before – and enrolling is easy by visiting hccs.edu. You can also call 713.718.2000
See you soon at Houston Community College!
Respectfuklly,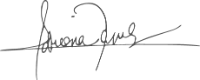 Adriana Tamez, Ed.D.

HCC Board of Trustees

District III

Download English version as a PDF

Download Spanish version as a PDF

Download Spanish version as a RTF




« Previous Article

| Next Article »