Dance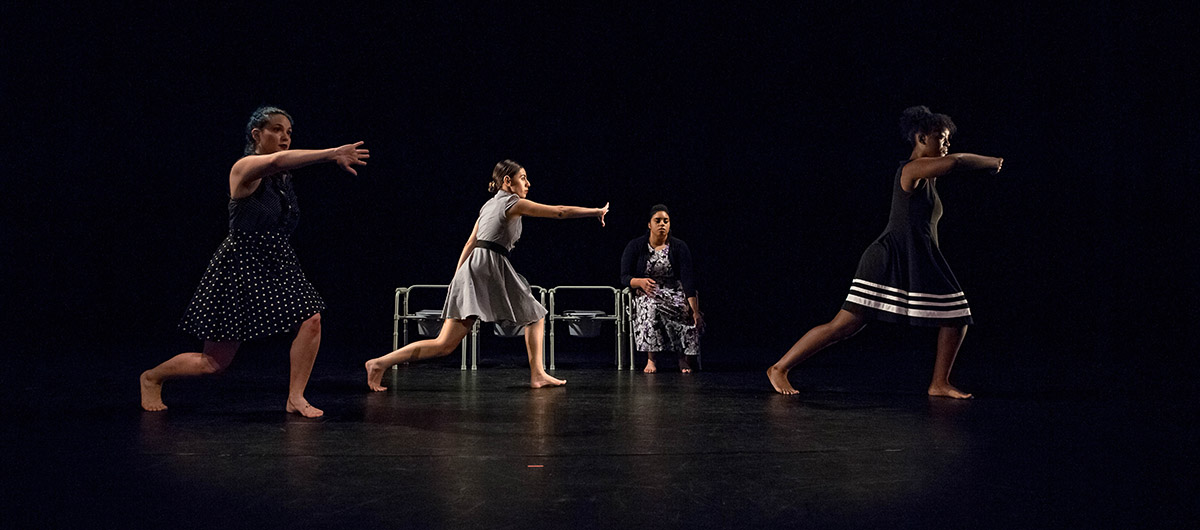 About the Program
The Dance program at Houston Community College strives to develop well-rounded, culturally diverse, thinking dancers.
AWARD TYPES: Associate in Arts
AREA OF STUDY: Liberal Arts, Humanities & Education
Program Outcomes
Students will be able to:

Students will develop an understanding of dance as an art form within cultural and historical contexts.

Students will demonstrate technical proficiency in dance technique and performance at the intermediate level.

Students will develop individual creative voice through improvisational, compositional, and performance techniques.

Students will demonstrate critical evaluation of dance works from a variety of dance genres.
Marketable Skills
Learn more about the marketable skills—skills valued by employers that can be applied in variety of work settings—so you can communicate these to potential employers. Click on the relevant award title below to see descriptions of marketable skills for that area.
Resources
Search for a Dance Professor or request more information
Get in touch
Susan Hines, MM
PERFORMING ARTS CHAIR: Dance, Drama and Music
Hours of Operation: Mon.-Fri. 8am-5pm